Hamilton Airport Limo Service
CALL LIMO 905-321-3206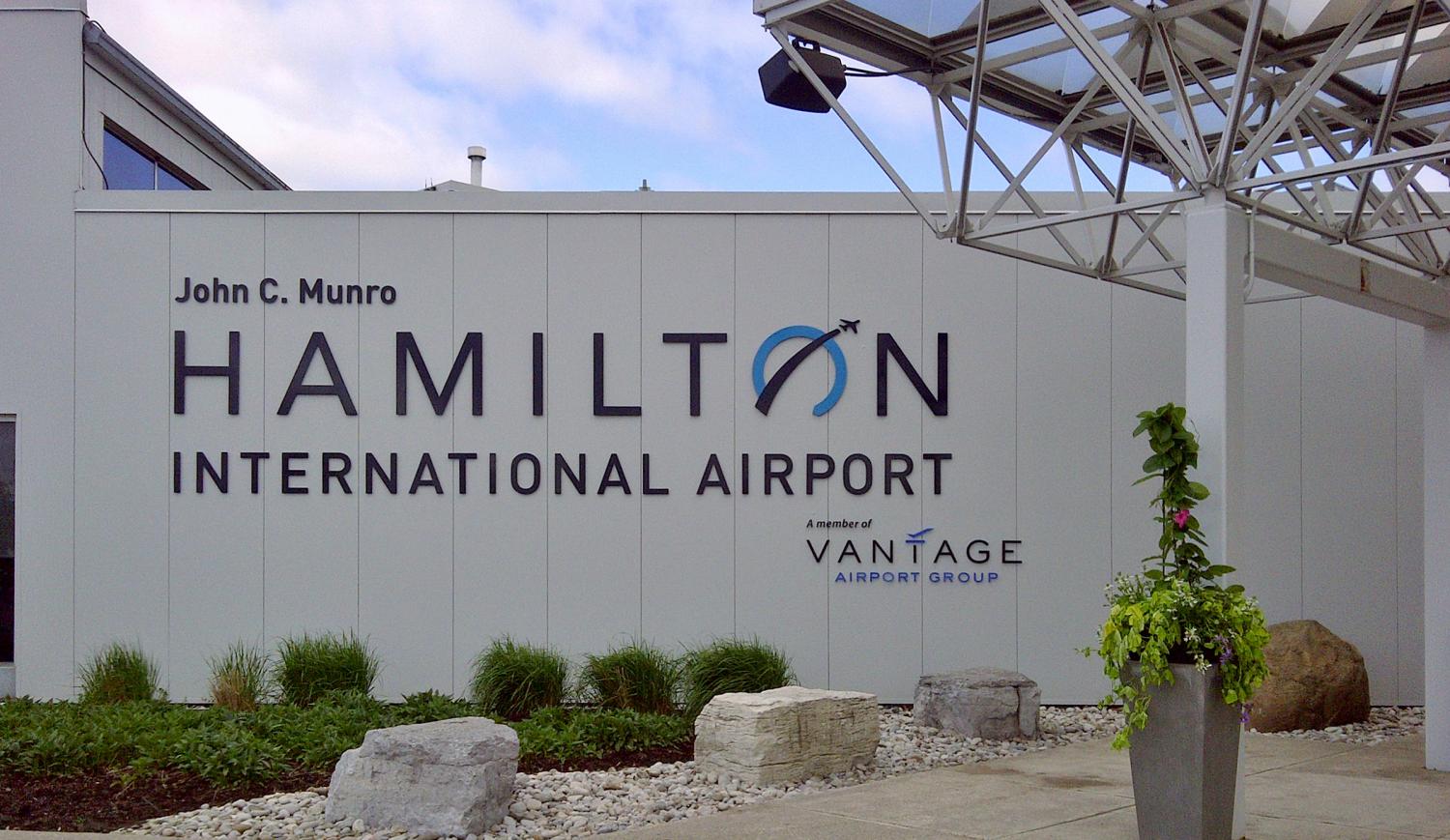 Taxi service Airport to Airport, Toronto, Hamilton, Buffalo, and Niagara Falls NY Airport
John C. Munro Hamilton International Airport is great choice for travelers. Centrally located between Toronto and the U.S. border, travelers enjoy a stress-free commute, easy access and full airport services, without the huge crowds and lineups. Hamilton International Airport partners with Sunwing, WestJet and Air Transat flights, offering year-round transportation to the east and west coasts of Canada, southwestern US states, Cancun, Varadero, Montego Bay and other popular vacation destinations.
Count on AA Limo Niagara for fast, affordable transportation to and from Hamilton International Airport. Call or book online today and you don't pay until you reach your destination - no upfront fees or deposits are required!  We offer service in St. Catharines, Niagara Falls, Thorold, Fort Erie, Port Colborne, Welland, Fonthill, Grimsby and all points in between.  Book online now or call AA Limo Niagara at 905-321-3206 or 905-735-8294 today.
NON-STOP TO AND FROM HAMILTON:
From the minute we pick you up till the moment you reach your destination, AA Limo Niagara provides fast, non-stop service. Some airport taxi services make multiple stops, but AA Limo Niagara is here for you- and only you. For affordable, one-on-one service to and from John C. Munro Hamilton International Airport, call 905-321-3206 or 905-735-8294 or book online today.
BEST VALUE:
With AA Limo Niagara you pay by the vehicle- NOT by the passenger.  That means up to six passengers in your group can share the cost of traveling to or from Hamilton International Airport. Enjoy luxurious, professional, door-to-door transportation while avoiding the hassles of Toronto highway congestion and US border wait times. Check out our rates page and see how affordable AA Limo Niagara really is!
YOUR AIRPORT LIMOUSINE:
The AA Limo Niagara fleet consists of luxurious, late-model specialty vehicles, and our chauffeurs are carefully selected and trained to provide each guest with a pleasant, stress-free journey. AA Limo Niagara is the choice of thousands of travelers who insist upon the finest service. When traveling to or from Hamilton International Airport, call us first!  AA Limo Niagara: 905-321-3206 or 905-735-8294.
Specialty vehicle in Niagara Falls available anytime anywhere to pick up
Six passenger capacity
Our rates are by car, not by passenger
Child car seat available without cost
The newest taxi service to Toronto, Buffalo, Hamilton Airport and Out of Town. The best, clean, safe and serious around Niagara Region. Make your reservation on time with out payment in advance. You pay at the end of the trip. Best and cheapest transportation from and to Niagara Falls Canada, Niagara Falls NY, Niagara Buffalo International Airport, Hamilton Airport anytime anywhere.
We'll pick you up anywhere in Niagara and take you to any of the airports in area.